Computer Science Professional Development Week
CSPDWeek is a statewide, teacher-directed professional development week that provides learning opportunities, community-building, and PD credits for recertification. This week-long event brings together teachers from across a state, across K-12 grade levels, and across experience levels by providing different computer science content and pedagogical workshop options based on teachers' needs.
Learn More and Register
South Carolina CSPDWeek 2023

The Citadel in Charleston, SC
July 24-28, 2023
Indiana CSPDWeek 2023
Indiana University in Bloomington, IN
June 26-30, 2023
New Jersey CSPDWeek 2023
The College of New Jersey in Ewing, NJ (1 day) + Virtual (3 days)
August 7-10, 2023
Arizona CSPDWeek2023
Xavier College Preparatory in Phoenix, AZ
June 19-23, 2023
Plan a CSPDWeek in Your State!
The CSPDWeek Playbook provides all the information and resources you need to plan your own CSPDWeek! The playbook was created in collaboration with CSTA and CSTA South Carolina, with input from our partners in Indiana and Arizona. It includes suggested timelines, different budget options, communication templates, sample graphics, and lots of examples from CSPDWeek events in different states. 
Support
For more information or questions about planning your own CSPDWeek, contact Dr. Amanda Bell, E_CSPD_Wk Project Manager.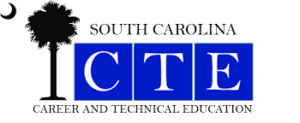 Expanded Computer Science PD Week is supported through a US Department of Education Education Innovation and Research grant.