Your place to belong, grow as a CS teacher, and impact your classroom and beyond.
Join our global community of CS Teachers
Your place to belong, grow as a CS teacher, and impact your classroom and beyond.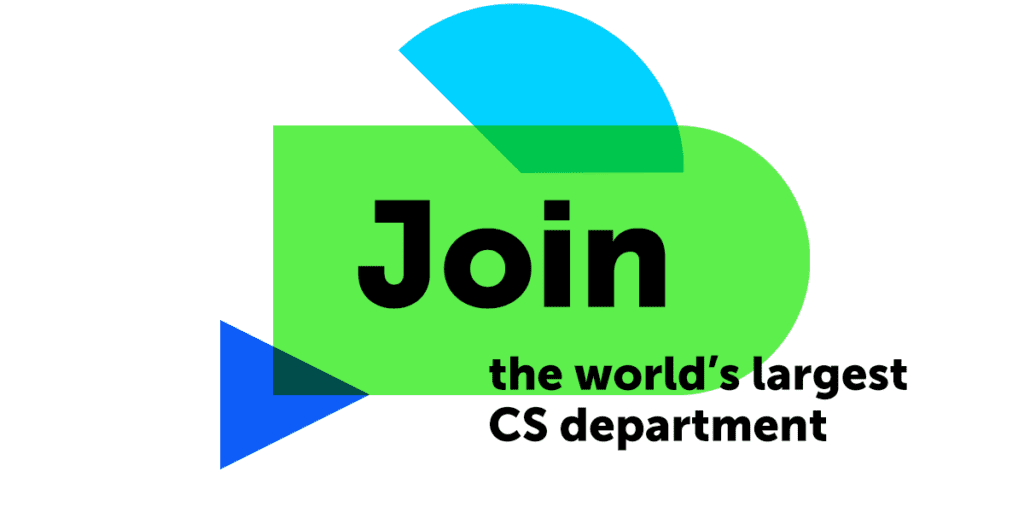 Join the world's largest CS department
Connect with over 20,000 CS teachers from around the globe
Find strength in your local community
Engage with PD you actually want to attend
Learn year-round at monthly bite-sized PD events, biannual summits, and our annual conference
Customize your learning with our library of peer-created, Standards-aligned content
Lead beyond your classroom
Impact students and teachers on a broader scale
Share your expertise with a global community of educators by serving on a committee or presenting at CSTA events
CSTA Membership
CSTA Basic
CSTA offers a Basic tier that allows any CS teacher, regardless of funding ability, to connect with their local and national community. As a Basic member, you can join your local chapter, receive key updates from CSTA national, and connect with fellow CS teachers.
CSTA+
Receive all Basic benefits and unlock access to valuable resources, discounts, and professional development for your teaching practice. CSTA+ strengthens local CS communities, as 50% of dues directly support CSTA chapter programs, including 20% that goes directly to your local chapter.
Institutional Partnerships
Developed with the needs of our partners in mind, CSTA Institutional Partnerships provide three levels of partnership opportunities to best fit your needs.
Membership
Policies
We are thrilled to know you're interested in joining CSTA! Be sure to review our membership policies, including eligibility, membership types, membership rights and responsibilities, and more.
Membership
Benefits
Trying to decide which tier of membership is best for you? Check out this chart comparing different benefits for each member tier.