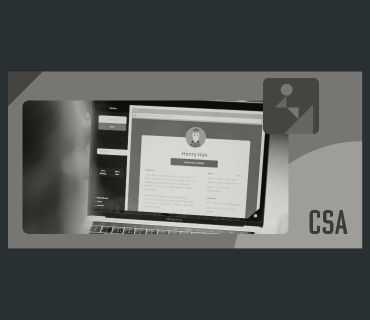 Cybersecurity is a complex topic that can appear daunting to teach.
Full Story
Cybersecurity is a complex topic that can appear daunting to teach. It changes quickly, the resources are uninspiring, and often teachers don't have the confidence or knowledge themselves to get their students involved.
Have you ever wondered how you can make learning cybersecurity as addictive as your student's favorite video game? Let us introduce you to the world of edutainment and awesome free resources like
CyberStart America
!
1. Your students will be excited to learn
Students spend hours upon hours of their academic lives learning dry theory and trying to memorize mind-numbing facts and figures. While this method may have some validity, it's challenging to get students motivated and enthusiastic about learning any subject when taught in an uninspiring way.
This is probably one of the most important factors that make gamified education stand out from other learning methods – it's fun!
As one teacher who uses CyberStart America describes:
"

This game really helps my students connect with me and my class. They are so overwhelmed with other courses that they look forward to playing the game in class and taking a break from other stresses."
-Teacher, Spotsylvania High School
CyberStart
offers free cybersecurity training through hundreds of realistic puzzles and fun challenges. Students become agents at the Cyber Protection Agency, solving thrilling cybercrimes to earn points and unlock new levels while learning practical cybersecurity skills. And the best part about it, CyberStart America gives students in 9th-12th grade free access to the world-renowned platform until April 27, 2022.
2. Your students will earn industry-recognized skills
Excuse the pun, but gamified learning really takes your students' knowledge to the next level!
We've already discovered that gamified learning is fun, and research confirms that a positive mood benefits our brain. As
Cognition Today
explains, a good mood produced by a fun learning environment can increase our attention span, elevate our access to memory networks and improve our mental efficiency.
With more enjoyment leading to better cognitive function in your students, gamified learning is – excuse the pun again – a no brainer! But it's not just a good mood that helps your students learn more effectively.
The interactivity required to play educational games means your students can emerge with real-world skills. Cybersecurity techniques like programming, debugging, pen testing and many more are all practical skills. So, teaching these skills through theory alone is not the most effective method.
CyberStart's gamified challenges and learning resources are all built by cybersecurity experts, giving students the best platform to learn the most sought-after skills.
What better way to learn cybersecurity than by practising it hands-on in a realistic, gamified environment built by industry professionals?
3. No expertise or effort is required from you
A big plus for teachers who use gamified education, via platforms like CyberStart, is that it's not difficult to implement, and the game becomes the teacher.
CyberStart removes the pressure from already stretched teachers who may not be confident teaching cybersecurity. Once signed up, the easy-to-follow platform allows for structured learning without the need for teachers to plan lessons.
If you want to get involved, you can track student progress through the challenges in-game, set goals to complete certain levels in the classroom or at home and encourage and champion your students as they play. Why not even try playing for yourself?
"

I had the opportunity to try some of the challenges myself. They were very fun and engaging. As you progress, you get to try out more and more things that require you to fall deeper into the rabbit's hole. Each challenge, once solved, provided a sense of accomplishment that is hard to find in learning platforms."
-Teacher, High Tech High School
Read more teacher experiences of CyberStart America in our
blog post
.
4. Your students will continue learning in their own time
Do your students enjoy doing homework or willingly learn cybersecurity in their spare time? Now they will!
A gamified learning platform like CyberStart makes cybersecurity education accessible and fun for students of all abilities. CyberStart can be introduced to your students during class or an extracurricular activity. But, due to the fun and rewarding nature of the platform, it's common for students to discover their passion and continue playing in their own time.
"

Normally, I watch a video or play a few games on my phone to take a break from my academic requirements; however, CyberStart allowed me to learn new coding languages while enjoying my free time." 
– CyberStart player
Students will continue to learn new skills outside of the classroom while progressing at their own pace. Get ready for enthusiasm and excitement from your class every time they play!
5. Your students will discover new talents and gain new career possibilities
Gamification makes learning intimidating or complex subjects like cybersecurity much more accessible.
Many students who never considered cybersecurity or didn't believe they could be good at it have found new talents and career prospects through gamified learning.
To read how CyberStart America introduced cybersecurity to a student and changed her career ambitions, check out our
blog post
.
With CyberStart America, students can win scholarships and free training just by playing, giving them a valuable stepping stone to further education and career opportunities.
CyberStart America is at the forefront of gamified education, with thousands of students and teachers taking part so far. If you're a teacher in the United States and would like to try gamified learning in your classroom, your students could be eligible to play CyberStart for free! Check out
CyberStart America
to learn more.